Vinyl Siding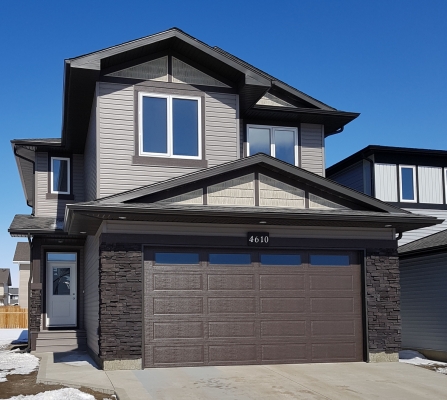 We install vinyl siding! If you are in need of an exterior renovation or you have a new build that needs siding, Exterior Finishers Direct is the company to call. With over 23 years of experience with the installation of vinyl siding, we know how to get the job done quickly, efficiently and with superior workmanship.
Siding is by definition, an exterior material that is applied to the walls of a house or other buildings such as a garage. It is meant to insulate, shed water and to protect the walls from the effects of weather and insects. It is also key in the aesthetics of the structure. Vinyl siding is made from a PVC resin and is an exterior siding that is lightweight and flexible. Vinyl siding is easy to clean and impervious to rot and insects. Attractive and long lasting, this durable siding is the most commonly installed exterior cladding used in residential renovations and new construction.
Vinyl siding comes in a traditional clapboard and dutchlap style in double 4", double 4.5" and double 5" widths. There are many colours to choose from to meet your design needs.
Use the contact form below or give us a call us to book your estimate today!
---