Vertical Siding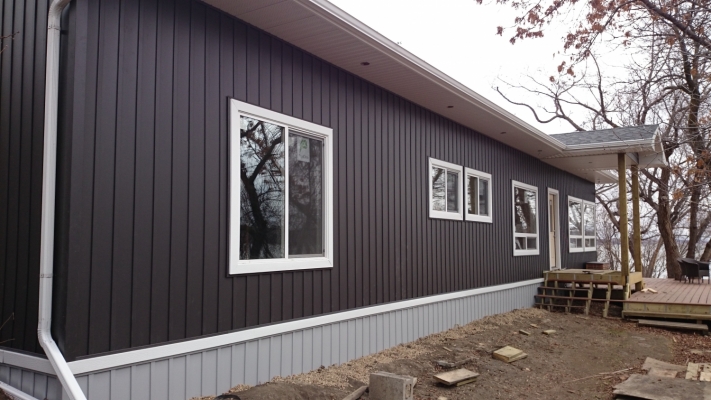 If you want to add some curb appeal to your home's exterior, consider Board and Batten or vertical vinyl siding. Described as a type of exterior siding that has alternating wide boards and narrow strips called battens. These battens are most often between one and a half to two and a half inches wide and are typically spaced a foot apart in a vertical fashion. A traditional and informal architectural style that is reminiscent of a country home yet fits in well in a modern landscape.
The pattern of vertical lines can have a powerful effect on the design of your home's exterior. Used as an accent on gables, paired with the more traditional horizontal siding or as the main siding profile, Board and Batten really stands out.
Exterior Finishers Direct offers the installation of vertical siding in various products such as vinyl, fibre cement and composite wood. Vertical and Board and Batten siding is available in a smooth or woodgrain finish with a wide range of colour options.
Let us help you take your exterior in a different direction!
Use the contact form below or give us a call to book your estimate today!
---