James Hardie Siding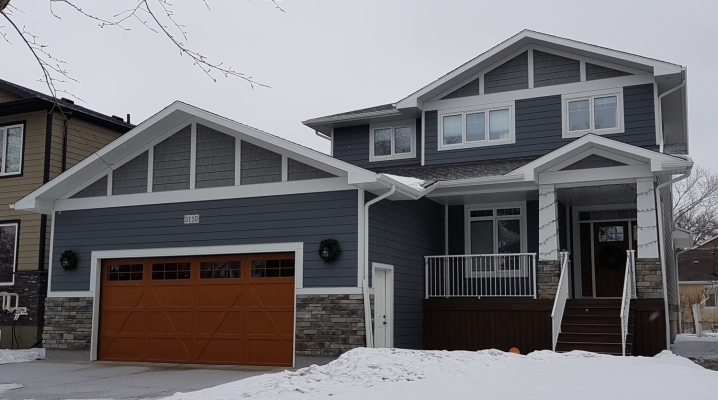 Are you looking for a siding contractor that specializes in the installation of Hardie siding? You've come to the right place. Our experience with this product as well as our attention to detail means that your exterior renovation or new contruction will look amazing for years to come!
Hardie Siding is a fibre cement board made of a composite material consisting of sand, cement and cellulose fibres. Requiring little if any maintenance once installed, this product is non-combustible, has a high impact resistance, won't warp or buckle and compared to wood siding is not susceptible to rot or termites.
Masquerading as wood or masonry, James Hardie offers a 30 year warranty on a product with strength, beauty and durability that wears like concrete yet enhances and protects the home in the harshest elements.
HardiePlank Lapsiding consists of overlapping horizontal boards, imitating wooden siding. With a woodgrain and smooth finish, each plank is 12' long with available widths being 5.25", 6.25", 7.25", 8.25", 9.25" and 12".
We appreciate the durability of this product and love the traditional and timeless look it provides. It is a cost effective choice we don't think you will regret making.
Use the contact form below or give us a call to book your estimate today!
---