Cladding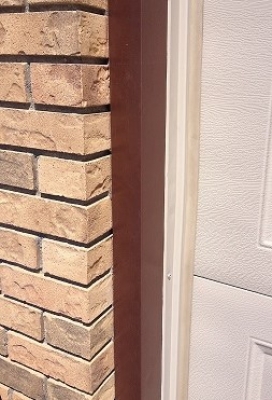 Exterior Finishers Direct supplies and installs metal cladding for residential renovations and new construction. If it's windows and doors, garage doors or trim buildouts, we can clad it!
Cladding is the application of aluminum metal cut and formed in a brake to fit over the exterior wood trim of a building. The cladding provides a skin or layer intended to protect the infiltration of weather elements or for aesthetic purposes. Maybe the paint is peeling on your windows and doors. Cladding gives an updated and maintenance free solution to window and door brick-molds on houses that are starting to look old and outdated. Is your garage door cladding dented and damaged? Maybe it too is painted and peeling. Metal cladding is the way to go.
Cladding comes in a range of colours to suit your tastes. We custom bend every piece of cladding on site based on the exact measurements to ensure proper fit and installation.
Use the contact form below or give us a call us to book your estimate today!
---